⊆ 8/20/2006 06:53:00 PM by HT | ˜
0 comments »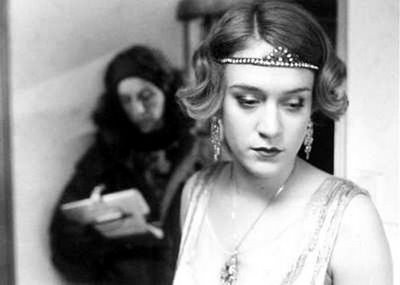 Directors: Chen Kaige, Werner Herzog, Victor Erice, Spike Lee, Jim Jarmusch, Wim Wenders, Aki Kaurismaki.

Nicolas McClintock , on the genesis of the film: "I was reading Italo Calvino's collection of lectures, Six Memos For The Next Millenium, that quoted one old Sicilian folk-story-teller saying something that jumped out at me: "Time takes no time in a story." In other words, within a story you been time, it becomes malleable (...) being a documentary film-maker, I wondered how different directors might view the subject - and approach working in a short amount of time (...) the title came from two Latvian documentary film-makers, Jury Podnieks and Hertz Frank."

Here is a user comment form IMDB--thanks nestor-13: "This is a very interesting Short film compilation. Seven Directors are all trying to bring their view of time on canvas. Kaige Chen (segment "100 Flowers Hidden Deep") This is the story of an old man who returns to the city where he grew up. Even though things have changed he still sees the old neigbourhood (wooden Cabins, Trees...). Workers laugh at him, but then they see the place through his eyes... Not really touching, but I supose its a must see for architechure students.

Víctor Erice (segment "Lifeline")-B&W Scenes in a day (during WW2) on the Spanish countryside.My personal favorite short of them all.

Werner Herzog (segment "Ten Thousand Years Older") This one brings us in the Brazilian jungle. It documents the first encounters with an urban trial 20 years ago and shows what happend to them since. Makes you think... Jim Jarmusch (segment "Int. Trailer Night")-B&W We become wittnisess of a short 10 min break in the life of an actress (Chloe Sevigny) Jim Jarmusch proves once more that he is able to create extrodinary characters on canvas, even in the tight frame of 10 min.

Aki Kaurismäki (segment "Dogs Have No Hell") A man is releasd from prison he has 10 minutes to: get a wife, train, and quit his old job. Spike Lee (segment "We Wuz Robbed")-B&W Treats of the "democratic" election of Mr. Bush. very good! Wim Wenders (segment "Twelve Miles to Trona") A middle aged Man overdoses on a drug by accident. now he has to make it to Trona Hospital. suprisingly light for a Wenders but funny and entrtaining. Altogether I belive this is a fantastic Cinema experience! I can`t wait for the second compilation (Ten Minutes older: the chello) which is said to include Volker Schlöendorff, Claude Codard... "